Pages not yet added:
All information, sources and links on this page and projects are from third party sources, and the crypto project DevTeam associated with them. Cryptorant.net cannot be held responsible for the contents of any externally linked pages. This content is provided for informational purposes only, and is not to be construed as legal, investment, or financial advice or endorsement. See Disclaimer*
Powered by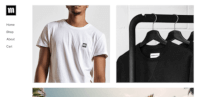 Create your own unique website with customizable templates.